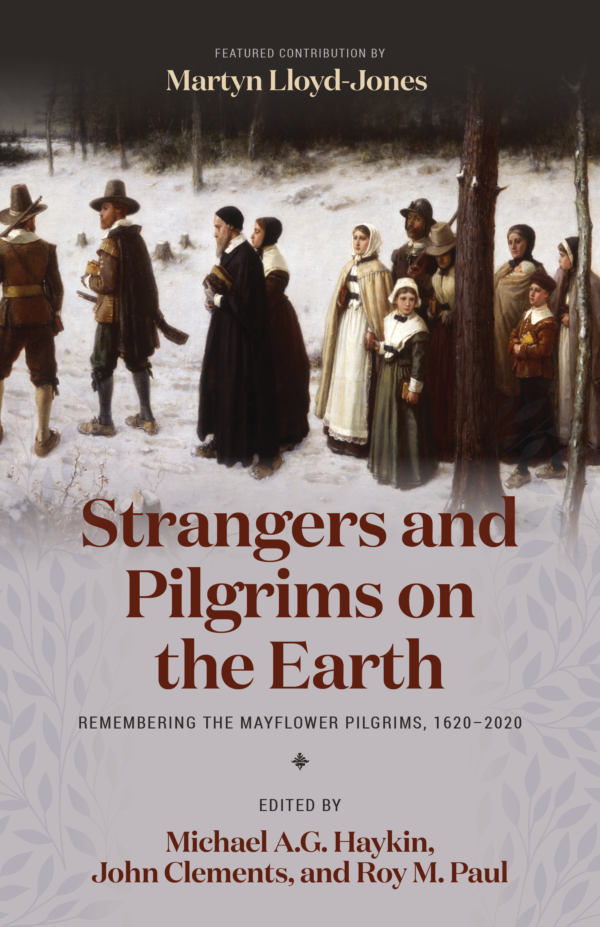 Strangers and Pilgrims on the Earth: Remembering the Mayflower Pilgrims, 1620–2020
$27.99
Earn 105 points upon purchasing this product.
Edited by Michael A.G. Haykin, John Clements, and Roy M. Paul
As in other histories, the history of Christianity has certain key turning-points after which the flow of historical events is profoundly transformed. Some of these moments of transition—well expressed by the Greek term kairos—are immediately pellucid to the student of church history: the Constantinian Revolution, the rise of the heresy of Islam, the Reformation, the Great Awakening. While not as immediately obvious as these turning-points, the sailing for America in 1620 of those whom historians have called the Pilgrims needs to be reckoned as a key event in the story of both the American nation and American Christianity. To be sure, there are some today who dispute its central role in the founding of America, yet generations of historians have accorded it a key place in that story, and it is in line with this older interpretation that this book of essays has been written. The various essays in this anniversary volume remember the manifold details of this historic voyage in an attempt to inform and even inspire the modern Christian as he or she seeks to be a faithful pilgrim to that heavenly country that was ever in the mind of the men and women whom these essays recall.
Purchase eBook
Video
Contents & Contributors
INTRODUCTION – John Clements
1.​ THE MAYFLOWER PILGIRMS – ​​Martyn Lloyd-Jones
2. ​JOHN ROBINSON: HIS LIFE AND TEACHING – Jonathan Piesse 
3.​ JOHN ROBINSON'S COUNTRY – Adrian Grey
4. ​WILLIAM BRIDGE, A NORFOLK PURITAN – Michael A. G. Haykin
5.​ FRANCIS JOHNSON: LIFE, CONTROVERSIES, AND FREEDOM – Tom Nettles
6.​ THE VOYAGES OF THE PILGRIMS – Francis J. Bremer
7.​ ROBERT "TROUBLECHURCH" BROWNE AND THE"BROWNIST EMIGRATION" – Gary Brady
8.​ STEPPING-STONES ON THE CONGREGATIONAL WAY: THE ECCLESIOLOGICAL LEGACY OF THE PILGRIM FATHERS  –
Nathan Tarr
9. ​"SUCH LIKE WEIGHTY EMPLOYMENTS": A VINDICATION OF ELDER WILLIAM BREWSTER'S QUEST FOR RELIGIOUS LIBERTY – Andrew Ballitch
10. ​THE PILGRIM FATHERS: THE FIRST CRITICAL YEARS – Roland Burrows
11. ​THE MAYFLOWER COMPACT AND ITS LONG IMPACT ON AMERICAN VALUES – Jason Dees
12.​ SPIRITUAL LESSONS FROM THE FIRST THANKSGIVING – David Roach
13.​ ENCOUNTER WITH THE INDIANS – Roy M. Paul
14.​ THE PILGRIM MOTHERS – Priscilla Wong
15. ​THE PILGRIMS AND RELIGIOUS LIBERTY – Ryan Rindels
16.​ THE SPIRITUALITY OF THE PILGRIM FATHERS – Nate Pickowicz
AFTERWORD  – Michael A.G. Haykin